Fifth Annual Alumni Sports Tournament!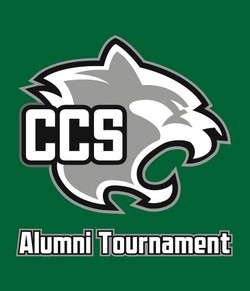 Community. Teamwork. Competition. School Spirit.   The Fifth Annual Alumni Sports Tournament will be held on Friday and Saturday, December 29 and 30, 2017, at the Secondary Gym.  
This year, basketball will be a casual, pick-up-style game happening at 5pm on Friday, Dec 29. Participants are asked to bring both a light and dark tshirt for game day! 
Volleyball competition begins at 9am on Saturday, Dec 30, with games happening all day, and FINALS scheduled for 4:30. Plus, lots of door prizes and all-day concession available (with HOT lunch items)!  Volleyball schedule and teams can be found HERE. 
It's going to be a great weekend of reconnecting with former teammates and celebrating the CCS community we all belong to!
You are also invited to participate by donating a door prize, reffing or scorekeeping, or helping in concession.  If you would like to help in any way, please contact Karen at kdees@calgarychristianschool.com
EVERYONE is welcome to be a spectator!  Come cheer on our competitors as they fight for glory on the court again!
Contact Karen, Alumni Liaison, for more information at: kdees@calgarychristianschool.com