Alumni Tournament
2018 Alumni Tournament - Save the Date for December 28 and 29.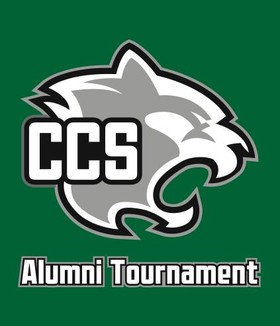 Community. Teamwork. Competition. School Spirit.  
If you would like to help in any way for the coming year, please contact Karen at kdees@calgarychristianschool.com
EVERYONE is welcome to be a spectator!  Come cheer on our competitors as they fight for glory on the court again!
Contact Karen, Alumni Liaison, for more information at: kdees@calgarychristianschool.com
Alumni Tournament Photos
There's something about putting on the CCS Cougar logo and hitting the court to compete, even if it just is for fun! Look how great it is to reconnect with old teammates and participate in the Alumni Tournament! Join us again this year!