CISAA Jr High GOLF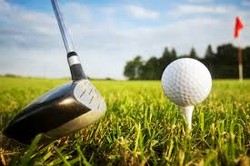 Golf gathering and putting practice on Wednesday, September 27 from 3:45-5:00 after school. Meet in the high school weight room.
We will be selecting a maximum of 12 athletes to play on Wednesday, October 4th in the CISAA Golf tournament at Springbank Links. The cost will be $75 dollars to play in the tournament which includes the round of golf, a lunch at the course and prizes. At least one more chaperone is needed for the round to assist with scoring. For those selected on Wednesday, there will be a nine-hole practice round after school on Friday, September 29th. 
Please contact Mr. Jonker if you have any questions. 

CISAA Middle School Golf Tournament
Wednesday, October 4  POSTPONED UNTIL WED, OCT 18 *note date change
@ Springbank Links Golf Course
125 Hackamore Trail, Calgary