Preparation Camp for Volleyball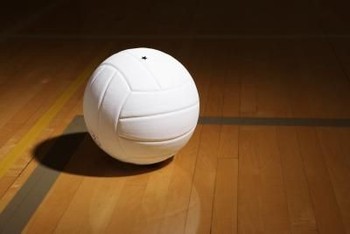 Looking for a place to put your child in camp this summer? August 27 - 31, 2018
Who:   For students entering grade 6 through to grade 9
Where:   Calgary Christian High School:  5029 26th Ave SW
Time:     Grade 6 and 7  --- 1:00 pm – 4:00 pm
              Grade 8 and 9 --- 9:00 am - 12:00 pm                      
Cost:   $150.00
Questions? Email: mark.jonker@pallisersd.ab.ca
Description:  Calgary Christian School volleyball camps wants to help you to become prepared technically to become the best volleyball player you can be in the coming school year.  The camp will be run primarily by Varsity volleyball players who wish to pass on their knowledge and love of the game to your children while having fun and improving volleyball skills.  We will work on the basic skills of passing, hitting, serving, and team play, along with learning about character development and sportsmanship. This camp will help to prepare your child for your upcoming school season.
How to Register :  Download and complete this registration form:  Gr 6-9 Volleycamp 2018 Registration
Fees :  $150.00 fee can be paid in cash or cheque to Calgary Christian School. Registrations and fees can be turned in or mailed to the CCS Secondary Business Office.  *during the summer please also email mark.jonker@pallisersd.ab.ca
What to know:
        Attire: Please shorts and a t-shirt and indoor runners.  Knee pads are a good idea for diving and defense.
        Drop Off:  Please arrive 15 minutes prior to camp time. Use the gym entrance at the NE side of the building.
        Pick Up:  Be ready to pick up at 12:00 pm or 4:00 pm depending on your camp.
        To Bring:   Water bottle, a snack