Hot lunches at the ES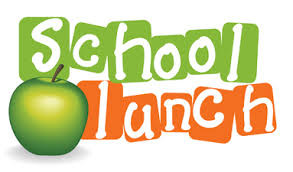 Did you know? The money raised from this lunch program allows us to have Author visits, school presentations such as Beakerhead and Quest Theatre, In-line skating as well as personal Word Books for students!  We are grateful for the volunteers who help each week and the parents/students who place orders.  You all make these awesome activities happen!  
Lunches are ordered through THIS "HOT LUNCH" WEBSITE.
Note: Special Lunches have their own category listed at the bottom of the online order once you have clicked on "Manage Orders". 
New accounts will need to be created only if you are new to this online system. Follow link above for placing orders to set up your account.
Previous account holders do not need to create a new account for the new school year but you will need to add your new student to the appropriate class. (Click on "Students" button)
You will have the option to purchase lunches on a monthly, bi-yearly or yearly basis, with cut-off 7 days prior to order for the next month, regardless of whether that day falls on a weekend or holiday.  Payment accepted in the form of Visa, MasterCard, Debit or cheque. There will be no day-of ordering or walk-up items for purchase so please pay close attention to the weekly email reminders for ordering deadlines.  If your child is absent on one of those paid lunch days for whatever reason, no credit will be given for missed meals.  
Your support of the Hot Lunch Program is very much appreciated. You will help the school as funds raised from these lunches are used for special and unique activities. You too will benefit from the fun and fellowship with other parents that you might otherwise never have contact with. If we do not receive full support to prepare lunches, there may be cancelled lunch days.
If you have any questions or concerns regarding the new Hot Lunch Program, please contact the Elementary Office at 403.242.2896 ext. 304