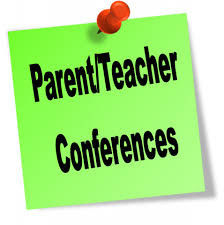 If you have previously used Conference Manager, an email will be sent to you directly.
-Parent/Teacher interviews will take place next week Wed, Nov 1 (for Gr 9-12) and Thurs, Nov 2 from 4-8pm (for Gr 7-8) and Fri, Nov 3 9am-2pm (for Gr 7-9). 
Grade 7-8 Parents: Interviews take place on a first come, first served basis on Thursday evening and Friday.
Grade 9-12 Parents: Please book your interviews through Conference Manager.
If you have questions, please contact our front office at: ccssoffice@pallisersd.ab.ca