Calgary Christian School provides an open learning environment that allows students to explore as many opportunities as possible and invite learning/growth opportunities for our student population.  Our educational philosophy allows for a great deal of learning that should happen outside the classroom. Service/experiential learning is quickly becoming a key component to how we operate in God's great world.
Belize Service and Mission Trip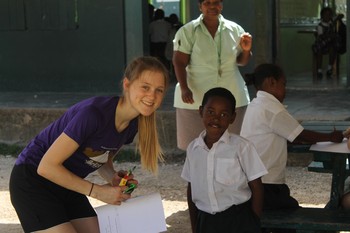 The Belize trip has been designed with the purpose of allowing high school students to grow and mature while glorifying God through our actions, behaviour and knowledge.  
Last year's Belize Service Trip took place during spring break. The team continued to build relationships with YWAM, the Nazarene Primary School and the Children's Home. Photos and more details can be found here. 
Grade 8/9 Spring Trip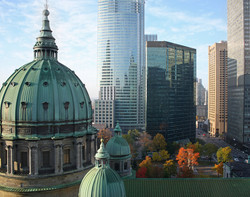 We have an exciting opportunity coming our way… Students enrolled in Grade 8 and 9, during the 2017/18 school year, will be invited to participate in a week long trip to Quebec during Spring Break! On this trip, we will travel with EF Tours and spend a couple days in Montreal, Québec City, and Ottawa.
Speaking French is not a requirement for students to attend, as our tour guides will present in English. This is an amazing opportunity for students as it ties directly into our Social Studies, French, Language Arts, and Bible outcomes. Talk about making learning real!
Blessings,
Dayle Vienneau
MS Vice Principal​
Based on the conversations from May 2, there are a few areas that I would like to remind you of and add clarification to:
Is it possible to remain in Ottawa after the trip?
I spoke with our EF advisor and she explained that this is definitely possible. It is easier for them to coordinate these details sooner rather than later as they still book round trip tickets - they would just change the return ticket to match your flight path. When you register, you can contact the Traveller Support Line and make a traveller request. I am not sure if there is a fee attached to this or not.
What is the policy for phones/devices on the trip?
Students will have their own devices during the day for photos, bus rides, etc. but will be asked to turn them in at night. After our group debrief and devotion time each evening, students will have the opportunity to call/text home prior to handing in their phones. This will allow them to have adequate down time each evening. Should an emergency arise, parents will have my contact number to reach me at any time.
Will we need parent chaperones? What other parental support will be required for this trip?
I am anticipating that yes, we will require some parent chaperones. We will be keeping a 1:6 ratio of adults to students. If you are interested, please be sure to contact me. Chaperones will be selected based on the need we have for the group that is travelling (ex: gender ratio) rather than first come/first serve. This trip is designed with your child's safety in mind. I would not present it otherwise. Between the EF staff and our chaperones/teachers, the students will be well-supervised and cared for. Please know that we have high expectations for all who go on this trip as travelling with MS students does require that extra bit of support.
We will also need some volunteers to help us organize some of the fundraising activities. If you are able to help in this area, please contact me as well.
What is the cost of the trip?
The cost to travel to Quebec is $2395 per student. This includes flights, hotels, breakfasts and suppers, and all tour tickets. There is also a $75 incidentals cost as was mentioned in the meeting that will be paid directly to the school. This will cover extras that come up such as the journal for devotions/reflections/photos, any recognition gifts (ex: our tour director, bus driver), a special treat for the students to do as a community (ex: hot chocolate together after a chilly, evening walking tour). There is also an optional travel protection plan that EF offers for $139 - information was included in the handouts from the meeting.
Students will need to bring some spending money for souvenirs and to purchase lunch each day. The recommendation is $20-$30 per day based on what they may wish to shop for and where they choose to eat lunch.
When do I need to register by?
Please register by May 31, 2017. This helps us move forward with our planning and fundraising activities. Students will meet regularly throughout the year starting in the fall to learn more about what they will be seeing and participating in and to get more specific information as it is made available for us.
If you are unable to register by May 31, but are still interested, please contact me directly.
How do I register?
Registration can be made at: eftours.ca/enroll
Our tour number is #1949325MR
**Remember that if you enroll prior by May 15, you will receive $100 off!
Thank you for your interest and support in the programs we offer at CCS! If you have any questions, please do not hesitate to contact me.
Blessings,
MS Vice Principal