Read updates from Pastor Layne!  If you would like to contact him, please feel free to call 403.242.2896 ext 342 or send an email.
Theme Verse for 2016 - 2017  
I can do all things through Christ who strengthens me.
From Pastor Layne Kilbreath
Can you provide Christmas baking for staff?
Posted on

November 24th, 2016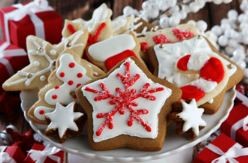 Next Friday, December 2, we will be celebrating what God has been doing in our Teaching for Transformation initiatives so far this year.  If you can provide some Christmas baking for this celebration, please click on this link. 
Thank you - Pastor Layne