Read updates from Pastor Layne!  If you would like to contact him, please feel free to call 403.242.2896 ext 342 or send an email.
Theme Verse for 2016 - 2017  
I can do all things through Christ who strengthens me.
From Pastor Layne Kilbreath
Winter Clothes for Syrians
Posted on

November 21st, 2016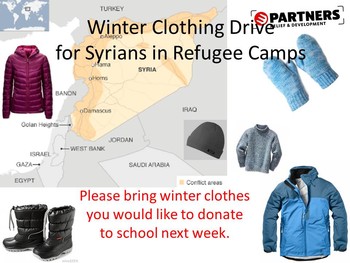 In cooperation with Partners Relief and Development, one of our Grade 12 Students is collecting winter clothes for Syrians as part of her Senior Project.  Students can bring clothes to school this week (Nov. 21-25) and next week (Nov 28-30) place them in the bin in our main entrance
Needed Items are: 
sleeping bags,
blankets,
anoraks,
jackets,
socks,
boots of all sizes.
For more details go to: http://www.partners.ngo/ca/syria-container