Read updates from Pastor Layne!  If you would like to contact him, please feel free to call 403.242.2896 ext 342 or send an email.
Theme Verse for 2016 - 2017  
I can do all things through Christ who strengthens me.
From Pastor Layne Kilbreath
Dec. 22, 2016 - Good News from Mrs. Niewenhuis!
Posted on

December 22nd, 2016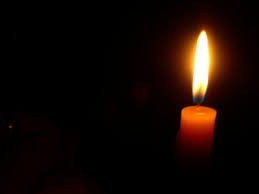 Dearest family and friends, Yesterday I had blood work again after the 2 weeks "off" of my targeted therapy pills and the Cancer Pharmacist phoned to say my liver enzymes are back to normal and I can resume taking the "Crizotinib!" Dr. Hao (oncologist) reduced the amount from 250 mg. to 200 mg. and I will get poked in 2 weeks again to make sure my liver can handle this amount.

Thank you ever so much for praying. These have been the longest 2 weeks of my life; not only psychologically, which was hard because I was on NO medication, but also physically because it feels like all of my symptoms have come back. I have been coughing super hard and deep, am winded at the slightest physical activity, am tired, and have just felt like the tumour was getting the upper hand.

So today's news comes as a huge relief and an answer to prayer. I have a CT scan on the 29th, an MRI on the 30th and a bone scan on the 6th of Jan. These tests will show the doctor exactly what is happening with my tumour(s) in lung, lymph, bone and brain. Please pray that all will be good...in fact, pray that all will be GONE! For now, our children are coming home starting tonight and tomorrow and we hope to have a wonderful Christmas together. May yours be blessed and "wonder-filled" too.

"TOGETHER is my favourite place to be." (I think Winnie-the-Pooh is famous for this line.)

"Life with Christ is an endless hope; without Him, a hopeless end."

Thanks again for your love and prayers,
Love to all, Jane & George and family