Read updates from Pastor Layne, Director of Faith Formation!  If you would like to contact him, please feel free to call 403.242.2896 ext 342 or send an email.
Theme verse for 2017-2018 school year: Ephesians 2:10  "For we are God's masterpiece, created in Christ Jesus to do good works,which God prepared in advance for us to do."
From Pastor Layne Kilbreath
Dr. Setan Lee
Posted on

November 18th, 2016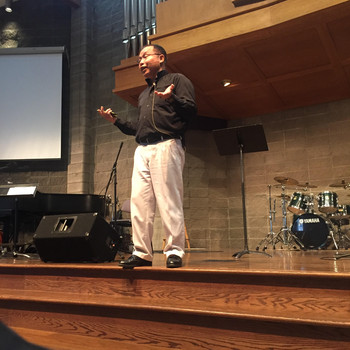 Thanks to a student, we were able to host Dr. Setan Lee of Transform Asia at our Secondary Chapel today!  A survivor of the Khmer Rouge, Dr. Setan shared a powerful message of Jesus power to help him forgive.  Please ask your student what they learned in Chapel today.  
Here is a link to a 9 minute video of Dr. Lee's story.  Warning, there are some graphic images not appropriate for younger children.  https://www.youtube.com/watch?v=_MFikrO5IUU 
Dr. Setan Lee is speaking in Calgary at both C3 Church services this Sunday (Nov. 20) if you would like to attend.