Read updates from Pastor Layne, Director of Faith Formation!  If you would like to contact him, please feel free to call 403.242.2896 ext 342 or send an email.
Theme verse for 2017-2018 school year: Ephesians 2:10  "For we are God's masterpiece, created in Christ Jesus to do good works,which God prepared in advance for us to do."
From Pastor Layne Kilbreath
HS Only Chapel Follow-Up
Posted on

November 8th, 2016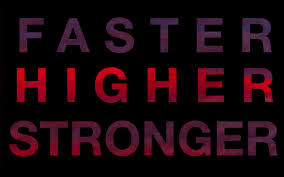 In last week's High School only chapel we interviewed an athlete about some of the things she's learned about God and life through sports. Jordhynn Guy currently coaches our High School girls volleyball team with me (Pastor Layne) and Sara Wagar. Prior to this, Jordhynn played five years of volleyball for the University of Calgary and last year she played professionally in Sweden. During the interview, one of our students asked her how she handled the pressure to use drugs and alcohol during University.  Please ask your students about the chapel and Jordhynn's great response to this question!
Also, please consider watching this 6 minute video about the effect of drugs and alcohol on the brain with your student (https://youtu.be/CsvAQFGXyug). It was shared with me by a friend.  The content is not just for athletes, it applies to whatever students choose to pursue: sport, academics, music, drama and life.  On the one hand, I wish we didn't have to educate CCS students about the negative effects of drugs and alcohol on the brain.  On the other hand I know things have not changed all that much - underage Christian students are still experimenting like they did in "our" day.  I hope this video will generate great conversation in your family.  I hope we all hear from the living God as we watch John Underwood, a sports physiologist and former U.S. Olympic coach.