Read updates from Pastor Layne, Director of Faith Formation!  If you would like to contact him, please feel free to call 403.242.2896 ext 342 or send an email.
Theme verse for 2017-2018 school year: Ephesians 2:10  "For we are God's masterpiece, created in Christ Jesus to do good works,which God prepared in advance for us to do."
From Pastor Layne Kilbreath
Please pray for light in the darkness - Echefu family
Posted on

December 24th, 2016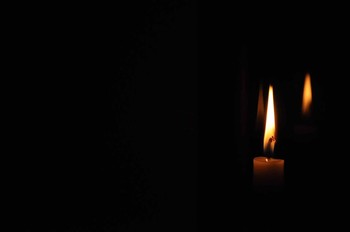 CCS Community.  We have been hit by a tragedy this Christmas.  Blessing, loving mother of four of our students in Grade 5, 7, 10, and 12 has passed away due to a brain aneurysm on Dec. 23.  As you'll read, Jesus presence is touching this family and let's continue to keep them in our prayers.  Here is an update from Executive Director Ken DeWyn:
Ezenwa just called and we had a good conversation about how things are progressing for his family in this time of grief and transition.

He sounded good - and, quite naturally - said it "comes in waves". Which I think we all understand or have experienced.

He was able to confirm that his church family has definitely been there for him and the children. Two pastors have been with him over the course of the last 48 hours. While they do not have blood relations in Calgary, he says they are very well connected to the greater Nigerian community (both at CCS and throughout Calgary). So, many of their immediate and personal needs are being met.

He did offer one thing that we could research and confirm for him:  Dabe, who is in Grade 7, needs transportation to and from basketball practice. I assured him this is something we could coordinate between other team parents and/or staff. For which he is very thankful.

There is no decision yet on a memorial service day or location. Ezenwa has many phone calls yet back to family in Nigeria to determine how, when and where Blessing will be memorialized and interred. So, that information will be forth coming - most likely in the first part of next week.

Until then, prayers are coveted for their comfort. For him, the big challenge with the kids is getting them to adopt practices in their daily lives that compensate for mom being gone. As Ezenwa said, Blessing was simply "amazing" at this…and his children were very well cared for. In her absence, they will need to assume some duties of care for themselves. In this transition, he also asks for prayer.

He is wonderfully open and articulate in how he is relying on God to get him through this time. And he thanks our CCS community for keeping folks informed and standing at the ready should other needs arise.

This is just one of those moments you trust that light will continue to permeate the darkness…even though we know the road may be long for the family adjusting to their new reality.

Thank you for your support, love and concern for this lovely family.

(We'll) continue to share news at it arrives.