Read updates from Pastor Layne, Director of Faith Formation!  If you would like to contact him, please feel free to call 403.242.2896 ext 342 or send an email.
Theme verse for 2017-2018 school year: Ephesians 2:10  "For we are God's masterpiece, created in Christ Jesus to do good works,which God prepared in advance for us to do."
From Pastor Layne Kilbreath
Update on Mr. Abma - from Principal Mr. Boody
Posted on

November 29th, 2016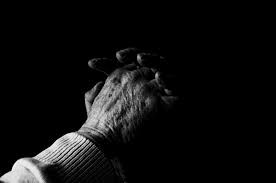 Hi Everyone,
I had a phone call with Richard this morning, and learned the following: 
he just took the last pill of his first 28 day chemo cycle (he is slated to do 3 cycles)
he has 14 days off from chemo now, which should provide some recovery for his mouth, which has significant sores
he has had visits from all of their immediate family in the last 2 weeks, including 5 days they were all together 
Please pray that:
the chemo treatment will be effective and the results will be apparent when future testing occurs
as a family Christmas will be positive, even though it will not be like other family Christmas seasons
despite the unknown of coming physical changes, his family and he will experience God's grace and care for the days ahead, and the capacity to lean on God for spiritual and emotional resilience
Richard was unfailingly honest; he found things for which to be thankful, as well as describing the difficulties of living an unscheduled, uncharted life without routines.  
May God bless and teach us as we uphold and support His children together.