Newsletter
Monthly Newsletter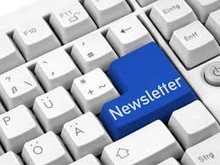 The CSCE newsletter is published electronically and sent to our community.
All families and supporting members will be emailed on the day of distribution as a reminder that each issue is posted on our website and to highlight any information necessary. If you are not receiving these email updates, please contact the Community Relations Office at 403-242-2896 ext. 352/362 or by email.
Parent Email/Information - June 26, 2018
Message from Minister Eggen
To:     Board Chairs of Public, Separate, Francophone and Charter School Boards
          Accredited Private Schools
Dear students, teachers and administrators,
A new school year is upon us. It's an exciting time for students, parents and teachers across the province, filled with anticipation and optimism about the year ahead.
One of the great strengths of Alberta's education system is its extraordinary diversity. Our students come from every part of the world and belong to many different faiths.  But, most importantly, as Albertans our students share a common future.
I know first-hand the dedication of Alberta's teachers and school administrators to helping give our kids the best start in life. They work every day to foster an inclusive, respectful environment in which students can flourish. 
That's why I am writing you today. I need your help and support in our government's ongoing work to combat racism and promote diversity in our schools.
 In Alberta, we have seen examples where individuals want to promote hate and try to disrupt the very social fabric that makes Alberta a great place to live and raise a family.
These individuals do not represent the Alberta we know and love.  
Racism and bigotry have no place in Alberta.  We must confront it head-on and work together to combat it.
That's why, at the request of Premier Notley, I have spent the summer meeting with more than 60 community organizations to gather their ideas and discuss the challenges they face. I will be compiling feedback from Albertans from all walks of life in a report that will help form government's strategy to combat racism.
You can help in this important work.
For students, I encourage you to work with administrators to set up an assembly or school celebrations where you stand next to your classmates and celebrate inclusivity.
For teachers and administrators, you might consider inviting in members from various communities to lead a discussion with your students.
I know events like these are already commonplace in our schools. I have attended some of these fantastic gatherings myself.
The events we have seen recently in places like Charlottesville and right here in Alberta have the power to shake our faith in one another.
Now, more than ever, it's important that we stand together and stand up to hate.
There are those in positions of influence who choose to remain silent in the face of things that are clearly wrong.
That silence is deafening.
But when I think about the fantastic work I see being done to promote inclusion in our schools every day, I am inspired.
Feel free to reach out to my office directly at education.minister@gov.ab.ca and let me know how your school is working to build a better Alberta for all. If you are willing to have me, I would love to pay a visit and witness your efforts firsthand.
We must work together towards a common goal of ending racism. We must not stop until all Albertans are treated with respect, with dignity and are afforded all the opportunities to build prosperous lives for themselves.
My friends, this our Alberta.
It belongs to each and every one of us, no matter our culture, no matter our faith.
We will overcome hatred and we will replace our fears with hope. In doing so, we will make life better for Albertans.
Thank you.
David Eggen
Minister
Alberta Education
MLA for Edmonton – Calder