CCS FIRST Robotics Team 5078 Robo-Kaos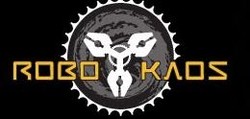 Learn more about our Robotics team on their website listed below.
http://frcwest.com/category/regional-events/
RoboKaos would like to thank everyone at the school who helped us out with our bottle drive.  

We would also like to invite everyone to come out, watch and support our team at the FIRST Robotics Western Regional competition on Friday April 7 & Saturday April 8 at the Olympic Oval.  Free admission (but pay parking).
Also we would like to extend the invitation to any interested grade 8 & 9's to join us in the pit area, hang out with the team and to learn firsthand what we're all about. The pit area is also open to the general public so come pay us a visit!