Soul Surfer in Calgary!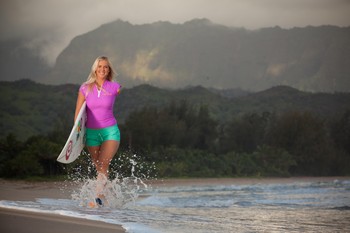 Thank you to all who attended the large event at the WinSport Markin MacPhail arena on Thursday, October 6.  It was a great evening with a special message from Bethany Hamilton. Thanks for making her feel welcome in Calgary!
How did this happen? Amaliya is a Grade 3 student at our school who wanted to write to her hero. She not only wrote the letter but ended up reaching Bethany Hamilton's agent – a small team and 8 months of work later… we are one of the few cities who have the honor of hosting Bethany. (www.Bethanyhamilton.com) Watch the video below to meet Amaliya and hear the story!
Visit event website soulsurferyyc.com